Content marketing encompasses a wide array of online marketing behaviour that centres around the creation and distribution of content to win clients. Although it gets a lot of attention these days, content marketing is not really a new idea, its origins go back to customer magazines of the 20th century. The concept behind those magazines was to feed the desire of customers to feel informed about the products they are buying. Content marketing provides brands with the opportunity to content their customers without overtly selling to them.
That is where the real power of content marketing lies, its benevolence. To engage in content marketing, a brand needs to exchange some of its proprietary content or intellectual property for customer loyalty, deference and trust. Well executed content marketing can elevate a brand to a position of thought leadership in its industry.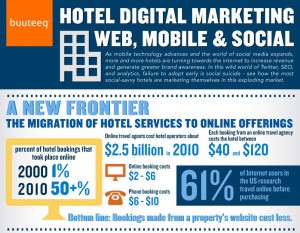 Content marketing is experiencing a great deal of popularity at the moment because of the opportunity it offers brands to engage with their audience on social networks. Social networks have created an environment where millions of people, most of them consumers are hungry for content. A potential hurdle for those looking to get into content marketing is that the social media audience is potentially fickle and they have been spoiled by great content. Any new content generated with the social media audience in mind needs to be delivered to a high standard and in a form that is easily accessible.
Creative marketers have overcome the challenge of engaging the transient web audience by developing new formats to deliver their content to their audience. One of the most successful of these has been the Infographic. These very visual and often humorous forms of content marketing generate a lot of social buzz and often get re-posted on a number of websites, their influential half-life can be years, usually until the content loses its currency or the statistics are to old to be useful. Many companies have treasure troves of internal research that they could use to create exciting infographics that their customers would find informative and enjoyable.
Traditionally content marketing has been accomplished by printed publications. These are in decline and have been for some years as reader numbers dropped but client number s increased, leading to costs that begin to outweigh the returns. Companies with magazines have been putting more and more content online through social channels but still feel the need for a central hub to distribute their content from that is not branded in the same way as their corporate websites.The logic behind this is that messages coming directly from the corporate site are likely to be colder ROI focussed marketing messages whereas messages coming from an associated publication, are more informative.
Some companies have begun to introduce content marketing websites. Platforms designed specifically to host their infographics, articles, news and case studies. Very often a content marketing website can be more forward thinking in its design and focussed more on delivering the optimal visitor experience than adhering to corporate guidelines. This gives brands the opportunity to discover their own online personality.