Now you know the basics of SEO for businesses, this final section is crucial. Just like any other area of marketing, there is no point making big changes to your site and not measuring the results of these changes.
Google's search console tool is a great tool for analysing your SEO performance: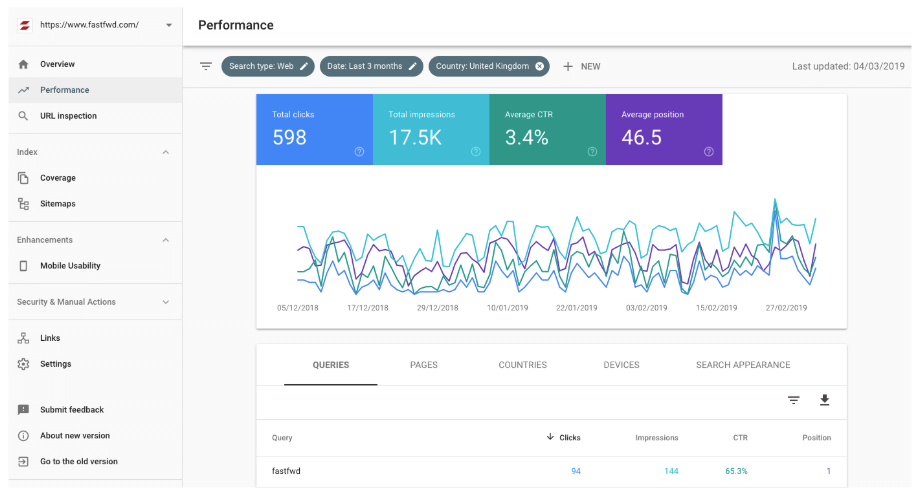 By adding your site to search console, you will get all sorts of information relating to your performance and ranking in Google. The tool can also help you:
See your current and past performance in the Google search results for different keywords
See your Google rankings in different countries
Submit and test sitemaps
Check your robots.txt file
Choose your preferred domain
Identify any issues with crawling your site
Receive notifications about any penalties or guideline violations
Please note, other search engines would have their own tools similar to search console for monitoring and analysing your results. If you would like to dive in deeper into the behaviour of users on your site, you should use Google analytics. This tool (for those who have not heard of it) will help you see which content is popular on your site and help you see the results of some of your other marketing channels (i.e. social, paid search, direct and referrals/backlinks).