We have broken out customer services on its own section though it could fit in nicely with "expertise" or even "User Generated Content". However, as customer stories could be different things to different businesses, we felt it deserved its own section. In this particular instance we are focusing on the value of User Generated Content from your customer base. User Generated Content as a marketing strategy had a major resurgence a few years back, but the strategy has dropped out of what we call mainstream planning, which we think is a mistake. Some of the largest brands going are built purely on user generated content (although not a perfect example, it is an interesting point that is raised):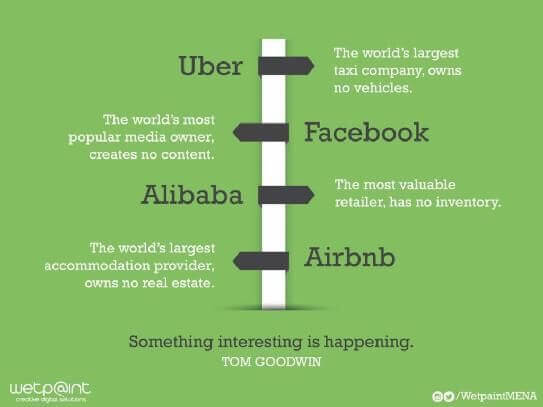 Customer stories could be broken down into:
Customer Reviews
Customer reviews are big business. Unfortunately most big (and often small) are either too slow to take up concentrating on reviews, or try and outsource the exercise to third party review generators. Though in theory it is fairly easy to use existing third party review systems, its a massive loss in terms of good quality content, as you are simply building the value of a third party site. A decent reviews system and process isn't that hard to build with a lot of opensource code on the net. The key here is to encourage genuine, long form, original reviews that can be used as part of the content mix rather than let that content stagnate over time.
Case Studies and Customer Success Stories
Although case studies are usually more viable in the business industry and in the B2B market, there is no reason why they arent used enough. Affiliate marketers know full well the value of case studies, and if you look at the "Make Money Online" niche, you will find that case studies are one of the best way to drive affiliate sales and traffic. If your business doesn't necessarily fit the profile of one that has can build case studies, try and think outside the box.
There is an overlap between case studies and customer success stories, but essentially they do both, display expertise by the business and celebrate the success of a customer, both extremely potent and positive messages.
Here is an example of Pinterest putting together some customer success stories: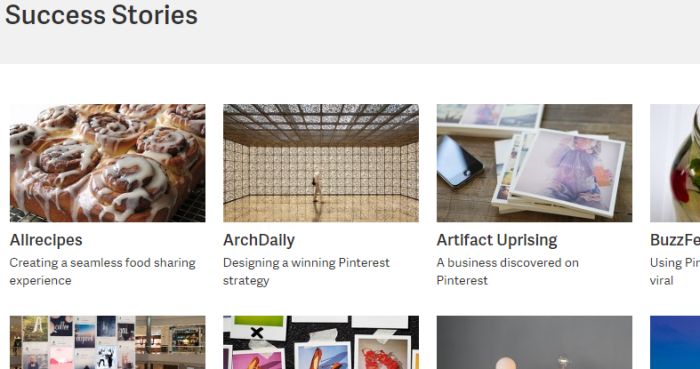 Customer Ideas (from how tos to alternate uses)
Later on in this post, I will talk about how tos and hacks which are very viable content tools. However, when a business is strapped for resources (as many are) there is no reason why not to encourage user-generated ideas such as product usage videos, guides and hacks. Running competitions for example for customers to post their how-tos, product ideas etc are generally a great way to build this content up.
Customer Peer to Peer advice

People tend to forget that some of today's biggest online brands were built on user generated content. Wikipedia, TripAdvisor, YouTube are all examples of sites that would have no content without their users. A lot of these were not peer to peer, but sites such as Tripadvisor certainly are in that class. Often sites in the tech field use this is as an important way to use UGC to build up inter-customer relationships –  take a look at Moz QnA, Google Webmaster Forums, Yahoo Answers etc). Its not easy to get customers to interact with one another, or even to moderate this, but once the ball starts get rolling, it is impressive how well it works.