There is a slight crossover here with the next section (FAQs), but you are bound to have some crossovers when building such lists.
Here we are focusing on your core services and products – it has been our experience that many businesses or sites just don't do enough to put out information relative to their product or service in formats that may help their core audience. A practical example? Our mammoth SEMrush Review and Guide – which looks at ways in which the tool can be used. With over 10,000 page views and 100's of PDF downloads, not to mention the number of emails we received, it is obvious we covered a much needed service that potential or current customers of the tool would benefit from.
Fact Sheets
Fact sheets are typically quick read guides and summaries that could really bulk up any site, as long as there is a need for them. The key is to identify the need. And you would be surprised how many businesses don't realise that they need fact sheets  – we see these built and marketed best in the healthcare and charity markets, in many cases delivering nearly a half of traffic to these sites.
You can create these for almost any service or product – and use them to build up relationships with both existing and new customers. The tip here is to think – info-graphics, in less messy format. See a very simple example below promoted by an Indian car insurance company: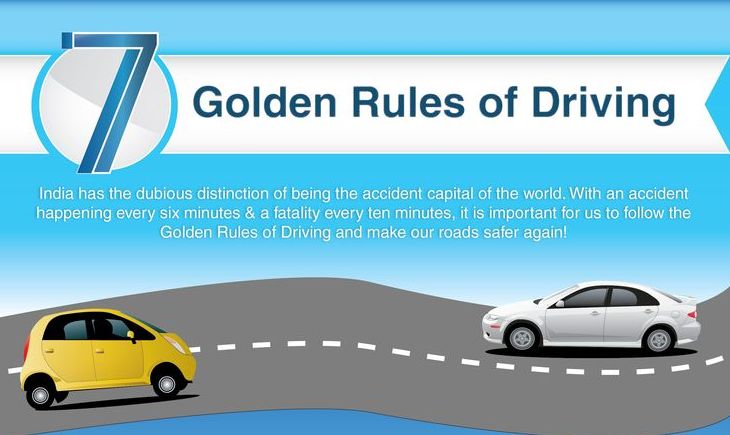 Glossary or Dictionary

The above is a banner from the now archived BBC webwise glossary – which we think is one of the best ways of displaying a glossary. You may think that glossaries are a thing of the past – but they are actually a great way to pick up long tail searches for your brand, service or products. You would be amazed how many people look for basic explanations online: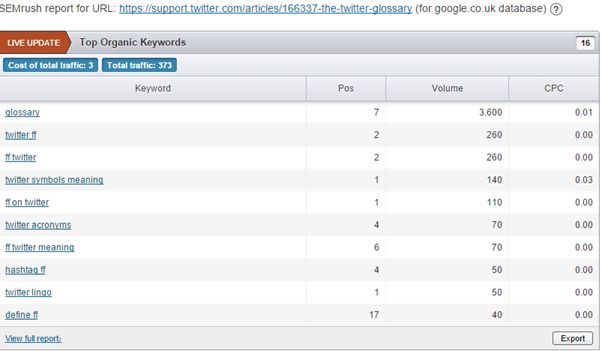 (rankings and search volumes for long tail keywords for the Twitter glossary)
And don't forget the links: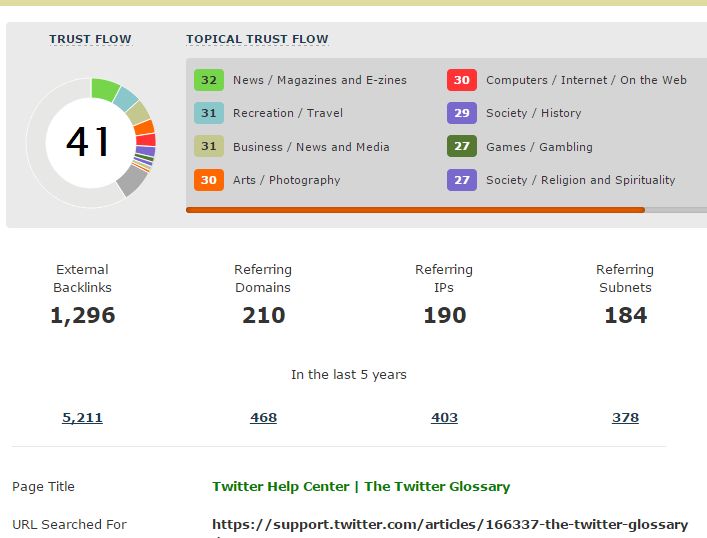 Product and Service Specs (eg product material)
In the tech industry, many sites do this well, i.e pages of full product specs, so when journalists and the media talk about them, they have reference points, as well as potentially places to link to. This happens quite well in the web tools and hosting niches, but doesn't happen on a number of other businesses.
We would love to have details available in this information rich and hungry environment that we operate in, from my car parts specifications to my sofa material and dimensions etc. What's more, a decent comparative product specification analysis is a great way to compare your product or service with a competitors, not only could it help conversions, but could be used as a really good branding tool.
Product Guides and Product Manuals
Recently we struggled to find the way to install ink in a printer we bought. We have no idea where we had dumped the guide, but couldn't be bothered to find it. We simply tapped up google:

We first hit up the Canon site: http://www.canon.co.uk/Printers/Inkjet/PIXMA/PIXMA_MG3250/ and found the video (after looking around). Unfortunately it was all of 2 seconds on the cartridge –ours was stuck such that it WASN'T simple.
So next step – go back to SERPs and click on the youtube video: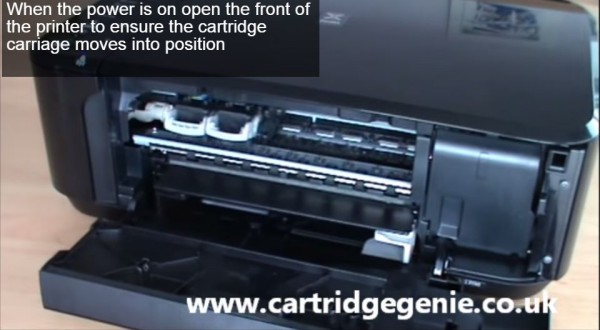 Ha – answer in the first screen! We had to open the front to let the cartridges align BEFORE we tried to change them. And by the views and comments (unless fake!) we doubt we were the only one that found the video useful…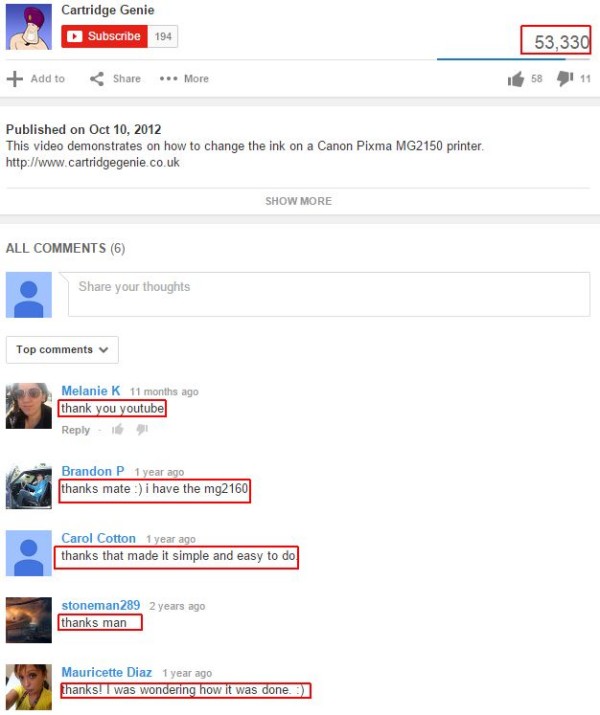 These simple guides are based on a customer need, and we were genuinely surprised how many youtube accounts, and affiliate sites have built such micro product guides. (there is an overlap with this and walkthroughs).
Potentially Failed products
No one likes to discuss their failures. However, people love to read about them. Sometimes a well written piece about why your product failed and how you addressed the issues could make for interesting reading, as well as set you apart from your competitors.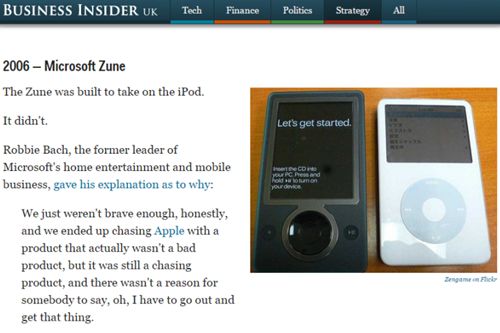 Previous products and services
Time and time again, this is a bone of contention with us.
Some brands and businesses create such heritage with their products, yet, after a few years, they no longer talk about them, nor do they create an archive of products. Like we suggested in the Content Strategy post:
An example – Google "Ford" – you will get the Ford official site. Yet, if you google "Ford Cortina" – they are nowhere to be found. Cortina fans all over the world would gladly link to an official Ford Cortina page with information that possible only the brand and die-hard fans possess about the car.
This isn't just true of big brands – many smaller brands have products that they no longer support or sell, yet the search traffic exists for them. It would be a miss to not keep your ranking page for "widget xyz blue" and try and sell them the new variation if you have one, or at the least preserve the page and change the content to reflect the history and details of the product so that you not only retain search traffic, but also cross sell and keep the brand in front of consumers.