Like we have reiterated in this content guide often enough, most of these ideas and categories overlap one another. However we would be remiss not mentioning interactive content that is built to either educate or entertain. Games are a major time-sink these days, for example, quizzes are big business – QuizUp and Playbuzz both major sites in this arena: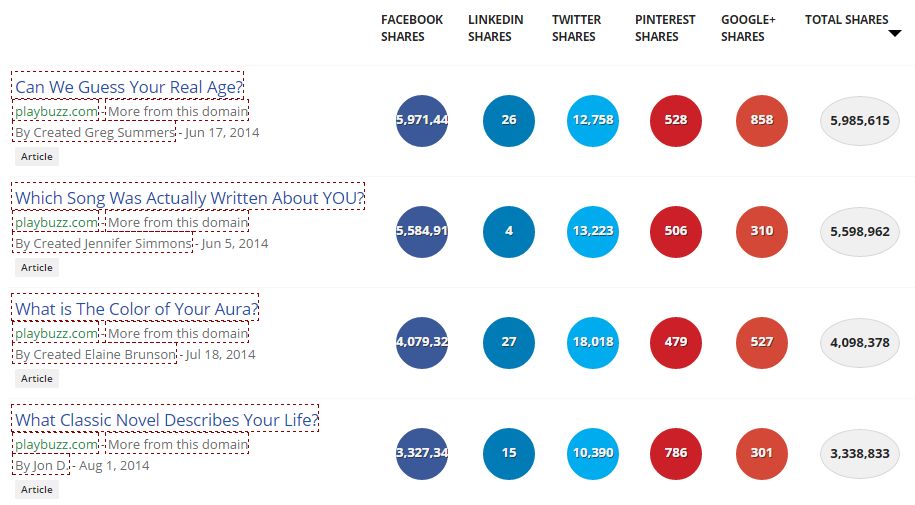 Quizzes
If you have any doubts about the value of quizzes as a content piece, even after seeing the social share data above, then take a gander at these official figures from PlayBuzz: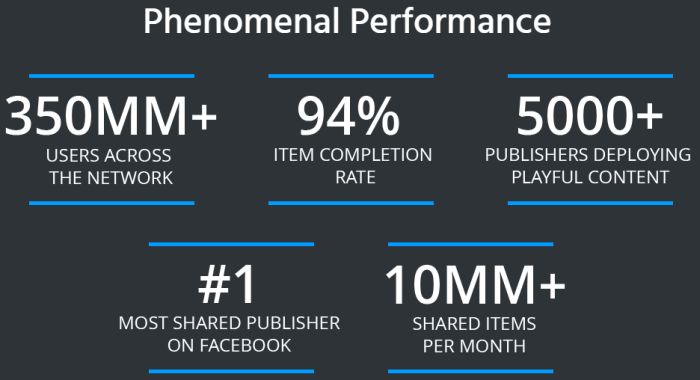 That is 350 MILLION users, 10 MILLION shared items. People love doing quizzes and if you can build your own, either using a ready made platform, or even better a custom one that allows lead capture, then you could do fairly well.
Polls and Surveys
Earlier on, we have talked about how to use polls and surveys can be used to create content, but they in themselves could actually be a well placed content tool.
Trivia
The most downloaded game in the world as of current statistics is Trivia Crack. Like quizzes, Trivia is a very attractive content tactic that some businesses use very well. The Telegraph for example have a page on Children's Trivia – and yes, the SEO in me peeked into its backlinks: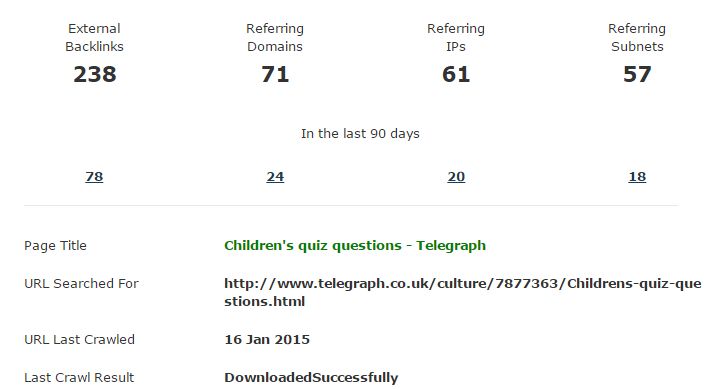 Competitions
In our experience there are two types of competitions, competitions where you win prizes (whatever form they may be in), and competitions where you win "Kudos".
Both have their merits, though  the former is better for lead generation, while the former is better for gamification.
Either way, competitions ought to be in every content marketers toolbox, and to be honest there is so much that needs to be written about competitions that we will tackle it with a follow up guide. Rest assured, competitions are big business in the lead generation niche, and we have done them for some big brands.
We have talked about tools early on in this post, but here we specifically concentrate on tools that entertain or educate as part of an interactive environment. Although not all tools need be accurate – Prezzybox have this Christmas royalties calculator which got decent social traffic and links: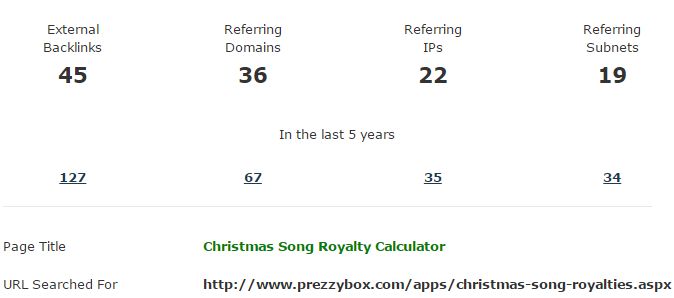 What's more, we think they hinted that this calculator wasn't exactly kosher…
* Whilst our boffins are super clever and know their pop, this is still our opinion and our own calculation based on an algorithm that we have devised. Whilst we think it's pretty accurate there's a significant chance that it's completely wrong! Don't shoot the messenger…
Interactive Infographics
Infographics have hit the mainstream a long while back and the only reason they arent on this list as their own entry is because we see most infographics as a mechanism to display content, rather than content itself. Most infographics will have elements of data, survey results, facts, statistics, etc.
However we would like to separate interactive infographics, as they, although have most of these too, encourage user engagement, which is key. Mix it up with a guide, and you have a very good piece of content, like this Hitreach piece on the perfect webpage: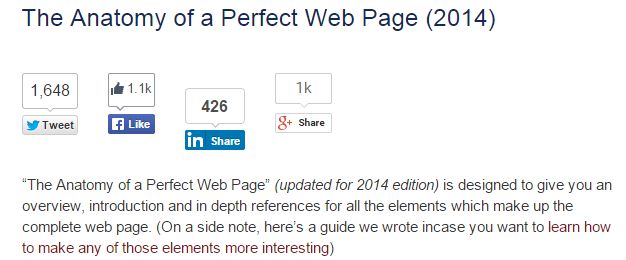 What about links?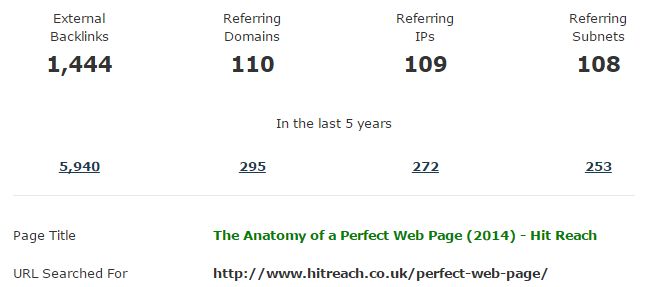 Games
If you have learnt one thing from Candy Crush and Angry Birds, it should be that games are BIG business. Games are a great way to keep people coming back to your site, and if built well, these can really drive up consumer recall.
Fun Fact – did you know that Yahoo have Yahoo games with a high number of players for each game?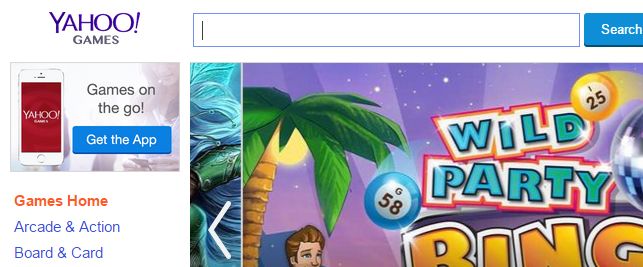 But if you want to see a real life example, Magnums Pleasure Hunt is a good one: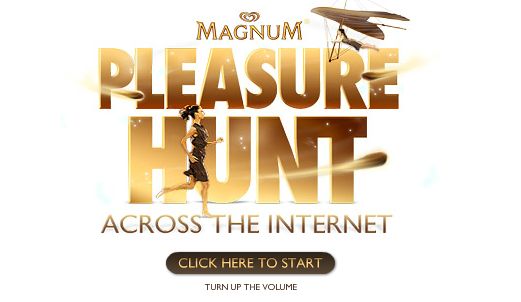 And as usual, if you are wondering about the links…