Logotype Maker
Logotype Maker is a user-friendly tool that allows clients to create their logo from scratch or adjust one that's already in existence. It's a perfect choice for small companies and startups who want to showcase their professional side.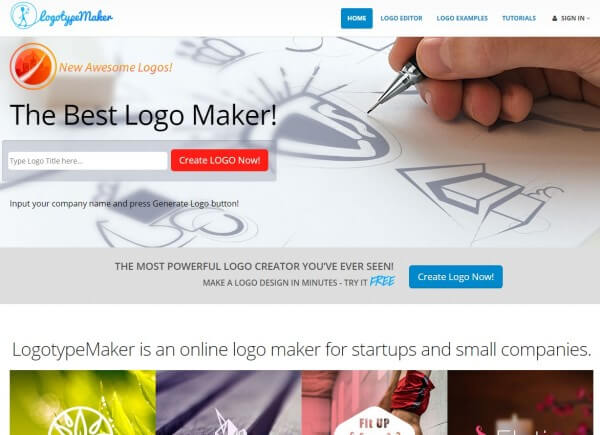 LogoGarden
With an impressive library of images and symbols to help customize your logo, LogoGarden comes with basic design tools and some stunning visual effects. You might want to be careful, though, since the company has recently been criticized for stealing their images without permission.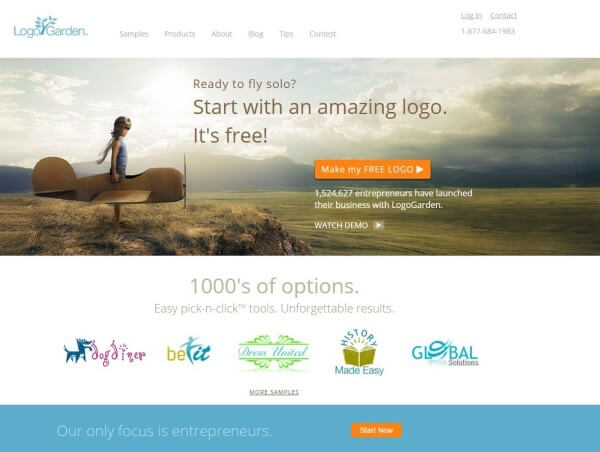 DesignMantic
Pushing the boundaries of ease-of-access even further, DesignMantic boasts the first HTML 5 logo maker, meaning it can be accessed across a variety of devices. Be aware, however, that while designing your logo is free, owning it will cost you.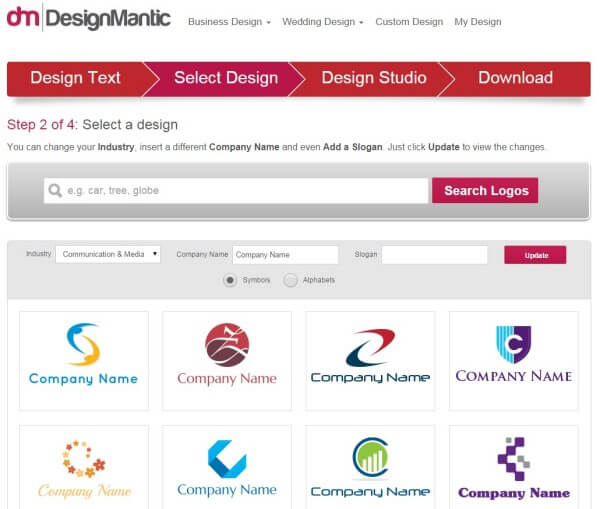 GraphicSprings
Another site that lets you design for free, but pay for downloads, GraphicSprings is still a favourite amongst startups and those who want logos for personal use (such as for a wedding or baby shower). Claiming the ability to create a logo in less than a minute, we can see why the site might have its appeal!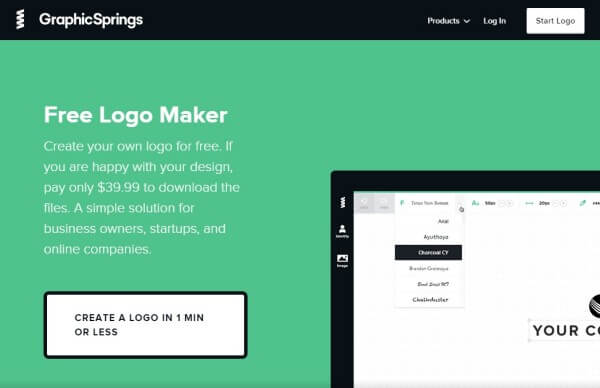 Hipster Logo Generator
With a self-described niche market of Hipsters, the Hipster Logo Generator is pretty much perfect for the audience to which it caters. So if you're thinking of branding the next cat-wine café or marketing your moustache smoothing products, this is the site for you.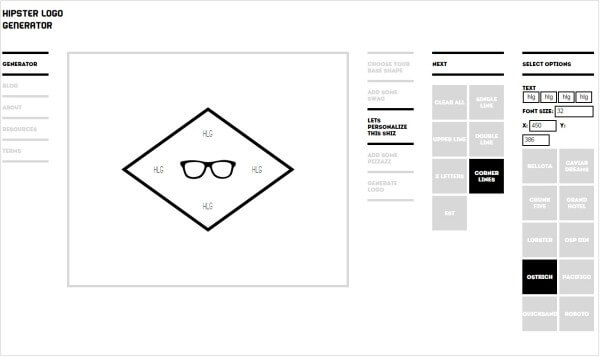 LogoYes
LogoYes gives you the chance to create professional quality logos, but recent reviewers have seemed a little disgruntled about hidden costs.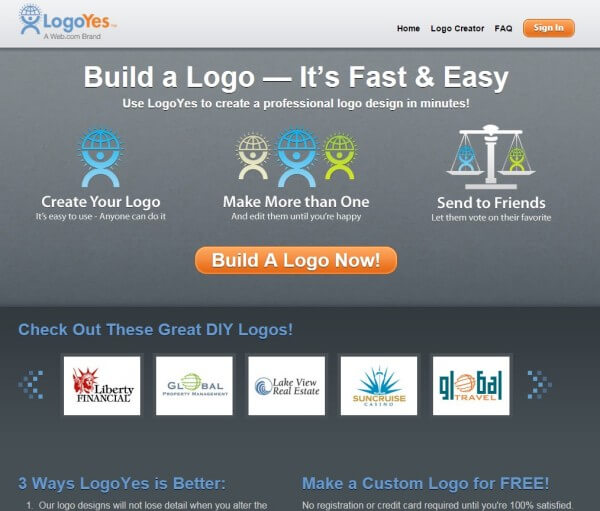 Logo Maker by Zillion Designs
While technically free, there is a catch with Zillion Designs' Free Logo Maker; they request a mention of their company on your blog or website. In exchange, you can download your logo for free! The site is easy to navigate and even has fun features like logo design contests for budding designers.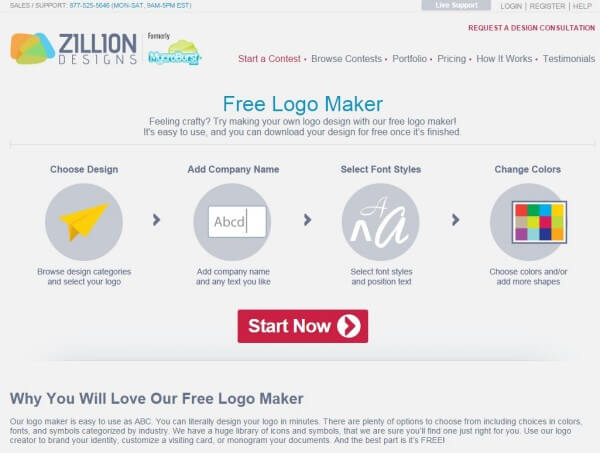 Logaster
With free design and low-quality downloads, Logaster's option to compare multiple versions of your logo, with simultaneous edits is a big plus. The website is straightforward about any potential costs, and gives free users, well, a lot of freedom!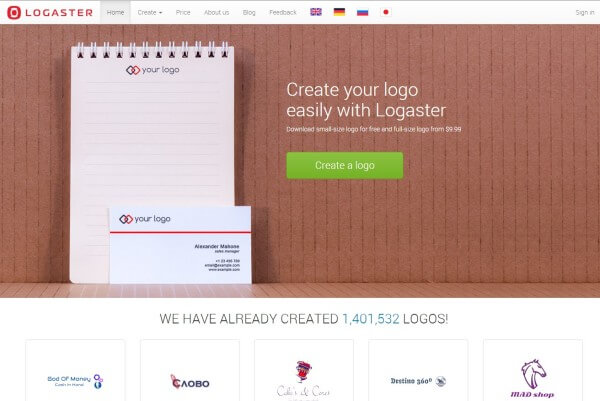 LogoBreeze
With one of the least impressive layouts we've seen, LogoBreeze doesn't seem to have marketed itself as well as it claims it will help you brand yourself! Still, the site uses scalable vector graphics which might be enough to draw in some relatively serious designers.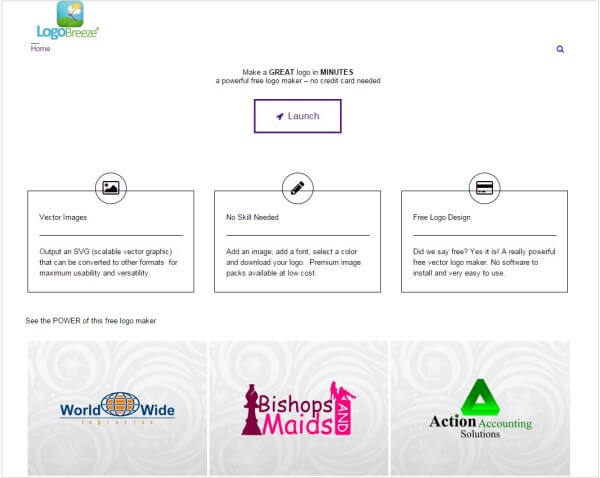 Designapp.io
Designapp.io lets users design their logos for free, and includes other options including banners and letterheads. The site also offers designers a chance to sell their logos, while still allowing users to download their designs for free.