Piktochart
With impressive free options, but the inclusion of an irksome watermark, Piktochart gives users the option to create custom charts through a remarkably simple to follow process.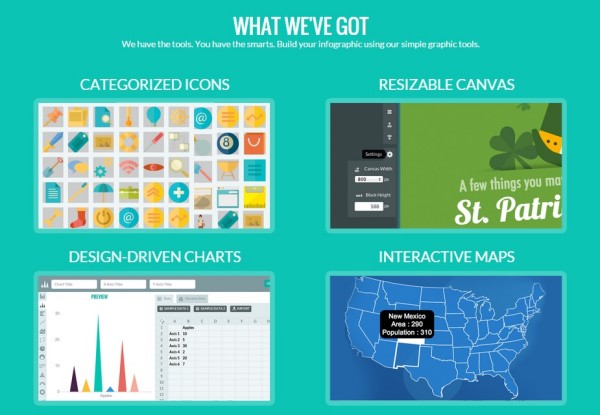 Infogr.am
Another stylish site, Infogr.am lets users create ten charts for free before asking users to switch to a premium account. With an orderly interface and options for quick sharing, Infogr.am is a site worth trying.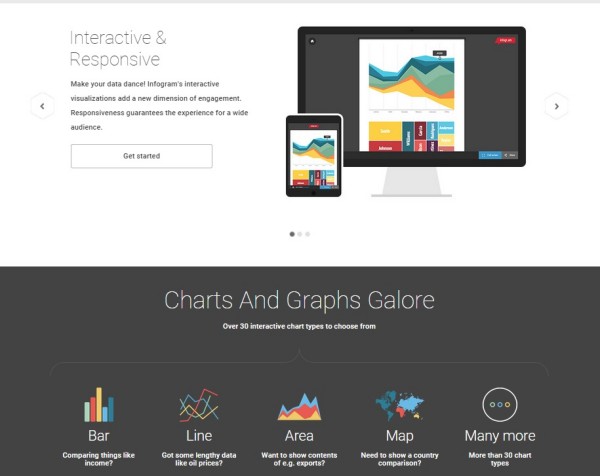 DIY Charts
DIY Charts seems to be a pet project, yet the site is a straightforward yet impressive tool for your chart-making needs. It is probably better if you know a little something about charts, since details are required in technical terms.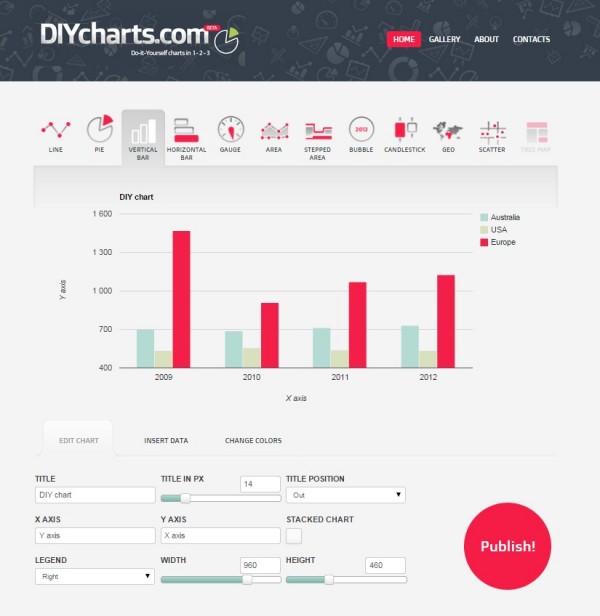 Plotly
With a cute name like Plotly, you might not expect to have a big pop-up asking you to sign up before trying the features (which you don't actually have to do). Still, the site is accessible and gives you the opportunity to create some gorgeous charts that will be sure to impress.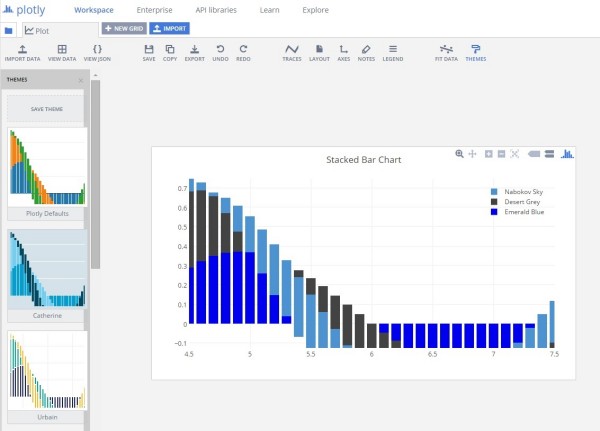 iCharts
iCharts is for the serious chart maker. With a functional interface and claims to unrivaled expertise in the field, iCharts cloud-based interface is certainly unique. For users new to chart-making, however, be aware that the learning curve will be steep.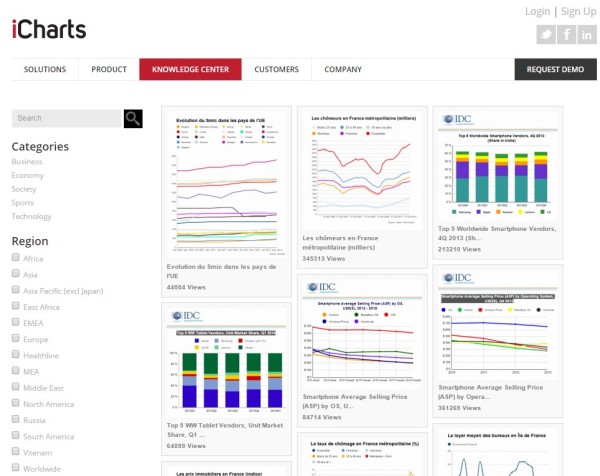 ChartBlocks
Again offering limited features to free users, ChartBlocks smart layout can still easily draw in users. Built to be usable by even the least technically-aware individuals, the site is simple and the chart making process is easy to follow.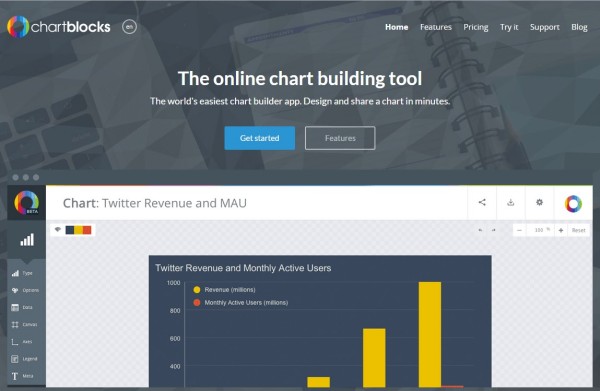 Datacopia
Visually fresh, Datacopia offers numerous templates and customizable options to users. However, free users are going to be stuck with a watermark if they want any semblance of quality in their exported charts.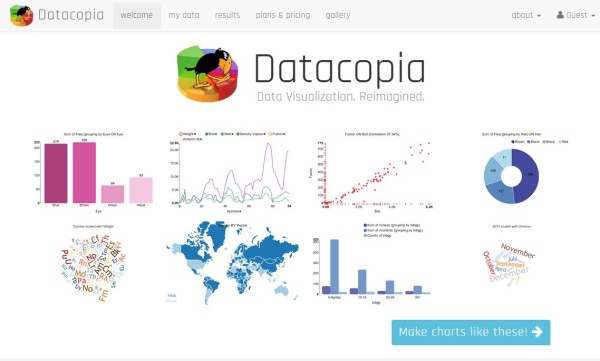 amCharts
Another site with a strong interface, amCharts started as a mapping service which has since broadened into all-things-chart. Offering users an "inspiration gallery" and other cute features. Instead of forcing free users to have a watermark, they include a link to their site on all downloaded charts.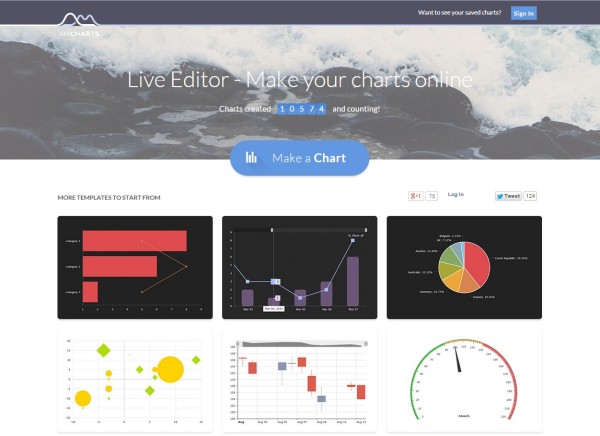 RAW
An edgy site, RAW wants to make sure your charts look their best. The key to this, they propose, is the inclusion of vector images. Potentially better left to those with an ounce of computer savvy in their bones, RAW includes a support network through Google Groups and plenty of FAQs for more complex chart creations.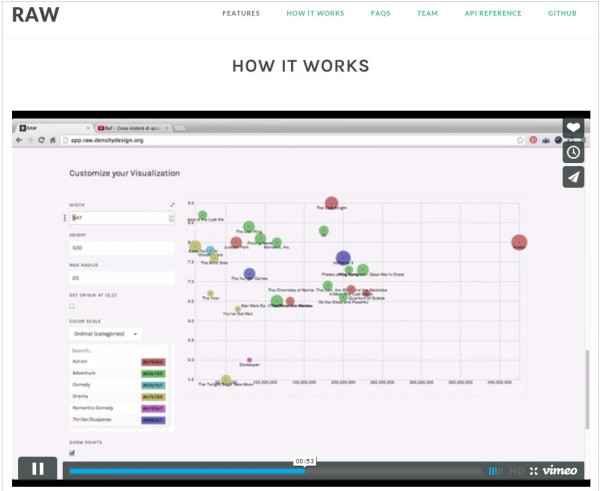 Though the site has a busy layout, the Online Chart Tool is quite simple to use once you get started. If you already know what you want out of your chart, and you're happy without frills and extra features, this site will be a good choice.